Is the USCCA a scam?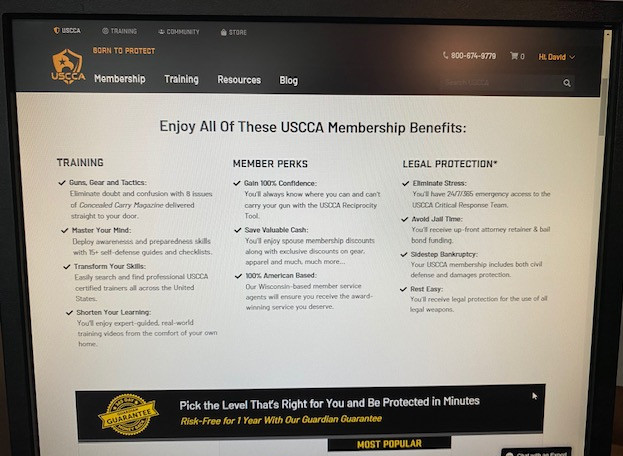 No, the USCCA is most definitely NOT a scam. The USCCA is not only a legitimate company, but it is the leading company providing legal protection, education, and training to responsible gun owners. When you get a USCCA Membership, you can reset easy knowing you are covered and have access to some of the best concealed carry (CCW) training resources available.
There are companies that provide "legal protection" in the event that you ever need to use deadly force in a self defense encounter, but the USCCA does this and much, much more.
For information on joining the USCCA risk free, click here.
**Update 10/15/20. USCCA has just increased the benefits on ALL levels. Also added many more resources and online training. Please go to this link to see all the new features!
What is the USCCA?
USCCA stands for United States Concealed Carry Association. It was founded in 2003 by Tim Schmidt with the goal of providing the very best in training and education for any American that decides to become a responsible gun owner. Buying a firearm for the protection of yourself and your family is a big responsibility. Taking the protection of yourself and your family into your own hands is a smart decision, as the police cannot be there in time to protect you in the event of a home invasion or robbery.
Joining the USCCA covers all the bases with the legal coverage plus all the resources you will need to become a well-trained and knowledgeable gun owner. Don't know all the gun laws in your state? Need to know what license you need to concealed carry? Traveling to another part of the country and need to know the gun laws there? What kind of drills should you practice to become proficient with your firearm?
The answers to all your questions are here at USCCA. You will have access to video training, downloadable guides, gear reviews, weekly training drills, access to a community of like-minded protectors that can help you with any possible question.
Read this article to learn about the USCCA Membership Costs and Levels.
USCCA vs. Firearms Legal Protection
 FLP (Firearms Legal Protection) is a less expensive alternative to the USCCA Membership. FLP does not provide the level of training that is found in a USCCA membership, rather they provide UNCAPPED legal defense insurance to fight for your freedom after a self defense event using a firearm.
Why would I need Legal Protection after using a gun in self defense?
Great question. Here is the ugly truth. Let's say it is just another day and you are in a parking lot minding your own business and attacked or threatened with death or serious bodily harm by some one trying to rob you, car jack you, or just decides you have him a disrespectful glance. You warn him to stay away but he comes at you with a knife or gun. You shoot him and he falls limp to the ground.
Then you call 911 and with adrenaline flowing and under unbelievable stress you try to explain what happened and to send police. Police come, but they do not yet know what has taken place. They see you with a gun and place you in handcuffs at gunpoint until they can figure out who is who. Then the attacker's girlfriend or buddy who was nearby comes over and says that YOU were the aggressor and shot the guy for no reason after an argument. The police place you under arrest and take you to the station while they investigate.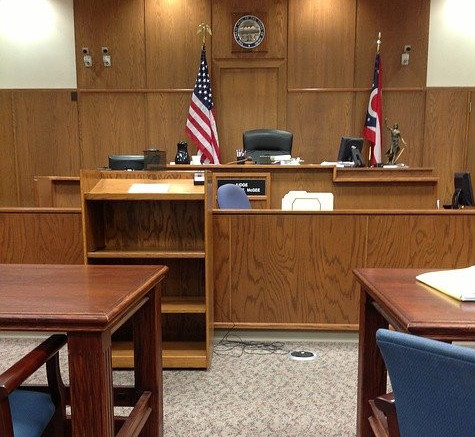 Now you have a problem and should have a lawyer that is experienced in self defense law to help you get through this. You will need anywhere from $20,000 to $50,000 up front to retain an attorney for his or her services. You may also need bail money if you have been arrested. The family of the attacker may sue YOU for damages because he "was a good boy" and you will need to defend yourself in civil court. USCCA membership has you covered here, too.
This is when you will want to have a Membership with USCCA.
Here is what happens when you have USCCA on your side:
You pull out your USCCA membership card that you carry in your wallet at all times.
The card instructs you to call 911 and exactly what to say.
Then you call the USCCA hotline (available 24/7/365) and speak to a highly trained operator who will guide you through what you need to do immediately what to say to the police, and will get you in touch with a defense attorney immediately to help you through the next steps.
Your membership will provide up front money to cover bail and attorney retainer fees and legal defense as necessary up to the limit provided by your membership level.
See USCCA Membership Costs and Levels
How do I get a Membership?
Simply click this link and you can activate your membership in minutes on the USCCA Activation page.
Who would benefit by joining?
Anyone who has taken the responsibility of protecting themselves and their family with a firearm. The USCCA was created to provide the best in class training, education, and legal protection for anyone who uses a lethal weapon in defense of themselves or their family. If you are someone who carries a concealed firearm for self-defense or even if you just keep a firearm at home in case of a home invasion, the USCCA is worth looking into.
Does homeowner insurance cover concealed carry?
It depends. It may cover damages caused by an accidental discharge of your weapon, but may not cover criminal use or self defense use of a firearm. Check with your insurance agent for this information. An "Umbrella Coverage Policy" with your insurance policy may cover you if you are sued for causing injury to another person, but again, check with your insurance agent to provide details regarding self defensive use of deadly force. This coverage may not pay your attorney fees at trial, either.
To be sure you are covered for use of deadly force in self defense, you will need to get concealed carry protection through USCCA or other company that provides this very specialized coverage.
Does State Farm offer concealed carry insurance?
See above question and then contact a State Farm Agent with these particular questions.
What is the best self defense insurance?
I chose USCCA after much research. There are other companies but they do not provide the resources, education and training that USCCA offers. For instance, some companies do not include Civil Defense in their basic packages. Read my article: USCCA Membership Review.
Do They offer a Trial Membership?
The USCCA offers a "Bullet-Proof" 365 Day Money Back Guarantee. If you are not happy with your membership, simply call USCCA Customer support and request a refund. For details, click this link: USCCA Trial Membership.
Do I need insurance to concealed carry?
No. Currently there are no states that require this insurance in order to concealed carry. This could change if gun control proponents get their way, but right now is not a requirement.
Activate a Membership with the USCCA Today Risk Free for 365 days.
I hope I have answered any questions you have about the USCCA and the fact that it is not a scam, but that membership is a valuable asset and provides resources necessary to become a skilled and knowledgeable protector.
Please feel free to comment or ask questions below.