USCCA Membership Levels and Benefits Checklist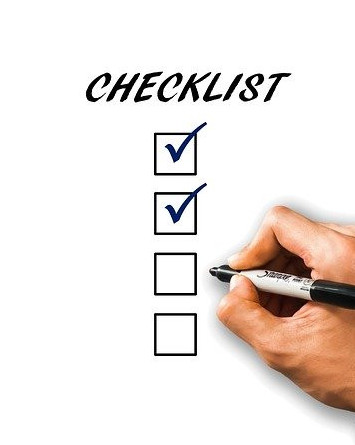 The USCCA (United States Concealed Carry Association) offers the very best in Concealed Carry Training, education and Legal Protection in 3 different levels of membership. Each level offers different benefits, increasing with price.
Below is a comprehensive chart comparing the Gold, Platinum and Elite levels of membership and the benefits each one offers.
Here is a quick overview of each level:
USCCA Gold Membership
The USCCA Gold Membership is a great way to get started with all the incredible training and education available from the USCCA. This is the lower level of legal protection for only $22 per month. See the USCCA Membership Costs.
This is an incredibly affordable way to get the peace of mind that comes with top-notch training, knowledge and legal protection should you need it. I know several USCCA members that joined at the Gold level and after they saw what was available in the way of training and education, they wanted more. They simply picked up the phone and called the award-winning customer support team and upgraded their membership to the next level.
USCCA Platinum Membership
The USCCA Platinum Membership is the most popular membership simply because it offers a lot more benefits and the legal protection limits are much higher for only $8 more per month. In my opinion the Platinum level is perfect for those who want a considerable amount of legal protection but also desire to become skillful, proficient and knowledgeable about all things related to concealed carry.
Coming in at only $30 per month, you get access to a vast amount of training, 5 years of back issues of the award winning Concealed Carry Magazine, a vast library of training videos and enough concealed carry education to keep you learning for months.
USCCA Elite Membership
The USCCA Elite level Membership is for those that want the very best of absolutely everything that the USCCA has to offer. This level of membership, at $47 per month is still about what you would pay for one nice steak dinner and yet provide you with an incredibly valuable all-around membership package. You will have access to the entire video library, the complete vault of guides, e-books, e-learning and access to every single issue ever published of the award winning Concealed Carry Magazine.
Check out all the additional benefits in the chart below. This is the ultimate package and the resources are vast, so if you want absolutely everything in your USCCA package, the USCCA Elite Membership is for you!
You can get more information and join USCCA here.
USCCA Spouse Coverage
Every level of membership also covers your spouse (or other relative living in your residence) for acts of self defense while in or on your premises. This also applies to anyone under the age of 21 that is in your care. It is important to note that coverage is only while in or on your "residence premises". To get coverage for your spouse for concealed carry away from your premises, there is a USCCA spouse discount, which is detailed in the chart below.
More information is available on the USCCA Membership Activation page.
USCCA Membership Levels and Benefits Comparison Chart
Membership Level Comparison
USCCA Gold Membership
USCCA Platinum Membership
USCCA Elite Membership
Price per month
$22
$30
$47
Price if paid Annually
$247
$347
$497
Spouse Discount
Add per month
$7
$9
$13
LEGAL PROTECTION BENEFITS DETAILS
Gold
Membership
Platinum
Membership
Elite
Membership
Self Defense SHIELD:
Civil Defense & Damages Coverage
$500,000

$1,000,000
$2,000,000

Self Defense SHIELD:
Criminal Defense Costs
$100,000
$150,000
$250,000
Loss of Earnings
Per day up to
occurrence limit
$350
$500
$750
Up-Front Attorney Fees,
Retainer and Bail Bond.
Yes
Yes
Yes
Access to Highly Trained
Critical Response Team 24/7/365
Yes
Yes
Yes
Includes Civil Defense
AND Damages
Yes
Yes
Yes
You will receive legal protection for the Self Defense Use of ANY
Legal Weapon
Yes
Yes
Yes
Concealed Carry Print and digital Magazine delivered 8 times per year
Yes
Yes
Yes
Concealed Carry Magazine Back issues Access
1 Year
5 Years
All back issues to 2003
CCW EDUCATION BENEFITS DETAILS
Gold
Membership
Platinum
Membership
Elite
Membership
Up-to-date CCW Reciprocity Map
Yes
Yes
Yes
Concealed Carry Permit Expiration Reminder
Yes
Yes
Yes
USCCA App with Member-Only Features
Yes
Yes
Yes
News, changing laws and new gear reviews updated weekly
Yes
Yes
Yes
10 Checklists to keep you and your family safe
Yes
Yes
Yes
Downloadable guides and eBooks packed with Critical CCW information
15
30
70
Monthly Interactive Webinar "Ask an Attorney"
No
Yes
Yes
Access to the Complete USCCA Archive
No
No
Yes
CCW TRAINING BENEFITS DETAILS
Gold
Membership
Platinum
Membership
Elite
Membership
Exclusive Weekly Training Drills Videos
Yes
Yes
Yes
Access to the Nationwide USCCA Instructor Network
Yes
Yes
Yes
Access to Online Video Training Library
Yes, over 33 videos
Yes, over 33 videos
Yes, over 33 videos
Proving Ground Video Series with Real-life Scenarios
Yes
Yes
Yes
Situational Awareness Videos
No
Yes
Yes
When to Use Deadly Force Video
No
No
Yes
USCCA eLearning Training Systems
No
No
Yes, 10+ hours
Fundamentals of Home Defense and Concealed Carry
No
No
Yes
Fundamentals of Emergency First Aid
No
No
Yes
USCCA COMMUNITY BENEFITS DETAILS
Gold
Membership
Platinum
Membership
Elite
Membership
Access to USCCA Online community
Yes
Yes
Yes
Access to Expert Member Services Team
Yes
Yes
Yes
Free Entry to the Annual USCCA Expo
Yes
Yes
Yes
Advanced Entry to Annual USCCA Expo
No
Yes
Yes
Elite VIP Experience
No
No
Yes
Members Only
Partner Discounts
Pelican, Galco
Optics Planet, Vertx,
Crossbreed, etc.
Yes
Yes
Yes
There you have the benefit comparison for all the levels of USCCA Membership. If you would like to join the USCCA, please click for the USCCA Membership Activation page.