USCCA Platinum Membership Review
How would you like to carry a concealed firearm, and not concern yourself with the legal and financial burdens that could come your way if you ever need to actually use it? Peace of mind is what you will get from a membership with USCCA. This review focuses on the Platinum level membership, which is the most popular as it is the mid-level membership that comes in at just $39 per month.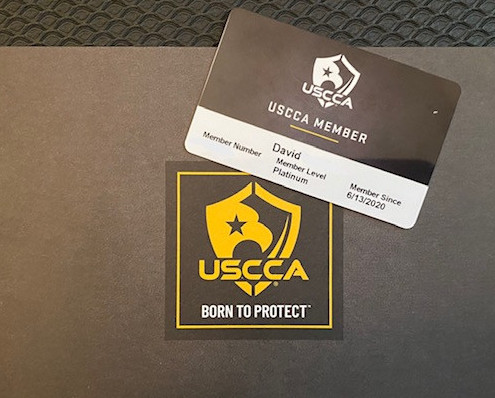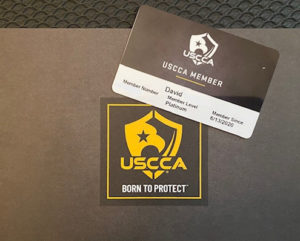 It is very likely that you clicked on this USCCA review and Self Defense Shield review page because you are interested in protecting yourself and your family from the potentially devastating legal and financial repercussion of using deadly force for protection. I did the same thing months ago!
Trial Membership
I am often asked if the USCCA has a trial membership. What they have is a Bullet Proof 365 Day guarantee! Every Membership comes with a 365 Day Money Back guarantee. If you are not satisfied with the membership within the first 365 days, simply give them a call  and they will take care of you! This is better than a trial membership!
Click Here to go to USCCA and Start your Membership Now.
Top Rated Concealed Carry Insurance
The USCCA has been the top rated company providing concealed carry insurance for many years. It was one of the first companies to offer such a product to the public. As such, they have won many awards over the years with their excellent customer service and ironclad guarantee.
The USCCA and their staff is dedicated to one thing, and that is to provide education, legal and financial protection and to serve all responsibly armed Americans during a self-defense or home defense event.
They provide the best CCW insurance coverage in the industry and have the experience to prove it!
I Joined the USCCA as a Platinum Member
The increasing unrest in this country had triggered a bit of a sense of uncertainty about my family's  security when we are out and about, as well as at home. I started to feel that the likelihood of needing my firearm has increased and I needed to make sure I cover all the bases, including the aftermath of an armed encounter.
I have been carrying concealed for almost 20 years, and I recently heard a lot of my favorite "gun guys" on the internet talking about self defense insurance and the number one company they talk about is the USCCA. After doing a lot of research myself, I decided that my wife and I should join at the Platinum level.
Full Disclosure: I do NOT review or recommend any product or service that I have not purchased and used myself. I am paying for my USCCA Platinum Membership out of my own pocket. I do, however receive a small commission for recommending products through the links on this website. Without this small income, I would not be able to afford the costs to keep this site going.
I am now a happy and proud member of the largest Concealed Carry organization in the country, and I now carry with the peace of mind that I have a legal team at my disposal should I ever need it, as well as a vast amount of online training and information at my fingertips.
What is USCCA
"The Most Comprehensive Self-Defense Education, Training & Liability Insurance for Responsible Gun Owners" .
Check out the USCCA Membership Site here.
USCCA Stands for United States Concealed Carry Association. They are dedicated to protecting the concealed carry community through education and legal coverage. They provide its members with all the information they could need to successfully and safely carry a concealed firearm.
The company provides state by state gun laws, concealed carry methods, gear reviews, training videos, and financial and legal protection through Self Defense Shield, should a member need to use deadly force to protect themselves or their family. All this at a very reasonable monthly cost.
Who Would Benefit from Membership?
A USCCA Membership benefits anyone that owns a gun, keeps a gun in the home or engages in concealed carry for self defense. Actually, they are one of the few companies that will cover you for the use of ANY legal weapon you may use to defend yourself. As I explain in the next section, carrying a gun for protection is serious business.
When concealed carrying, you are essentially bringing a gun to every interaction you have with another person. If that gun comes out, falls out, is taken from you, or is noticed by the wrong person, you could find yourself in some legal hot water, even if you have done nothing wrong.
Let's face it, having to defend your life or the life of a loved one is a LIFE-CHANGING EVENT no matter what the outcome. The last thing you need afterward is legal and financial burdens.
If you own a gun or concealed carry, JOIN USCCA and complete your personal and family protection plan!
Why I Decided to Join
I joined the for the Legal and Financial Support following a Self Defense Encounter.
This is the most important reason I joined USCCA.
I carry a deadly weapon in case someone tries to harm or rob me or my family. This is a serious decision and should I meet with an attacker, there WILL be serious and maybe deadly consequences for both of us. I do not JUST want to survive the attack, I want to survive the aftermath as well.
I know that if my wife or I need to use our firearms to protect ourselves, and even if we do everything right by the law, the responding police officers do not know what happened. Until they figure it all out, I may be arrested and possibly charged with any number of offenses. And what if my attacker has friends that say I was the one that caused the confrontation? What if a bystander also gets hurt? What if I fire my weapon, and one of my shots hits an unintended person or damages someone else's property?
I am going to need legal help RIGHT AWAY. I may also need civil protection and lots of money later on if someone sues me as a result.
This is what USCCA provides. A 24/7/365 hot line with trained people that can give me advice and get a lawyer to help me immediately. I am not going to be alone if I find myself in this situation!

These possibilities have concerned me for years, and now I have peace of mind knowing I have USCCA on my side.
If you click on this link, you will be taken to a story about Bruce, who was arrested for trying to defend a neighbor from an attack by two men. One call to USCCA, and….well, see the story for yourself here: Bruce's Story
My USCCA Platinum Membership Review
Pros:
These are some of the "Pros" for choosing USCCA. These are the things that I considered important in making my decision:
They have different levels of Membership
This is great in that it allows anyone to be able to get the coverage they can afford. You can always upgrade later.
They have been around for a long time.
The company was founded in 2003 by Tim and Tonnie Schmidt. It started with Concealed Carry Magazine and their entire focus has been on responsible gun ownership for 18 years now.
Hotline 24/7/365.
I will always have immediate access to a trained operator to help me out when I need them! This is big. I can only imagine the questions I am going to have immediately after a self defense shooting, and I am going to need to talk to someone that knows what to do!
Resources.
Membership gives you access to a vast collection of information in the form of videos, guides, reciprocity maps and detailed gun law information. The more you know, the safer you will be. New training comes out weekly and you will have immediate access when you join.
You can choose your own lawyer.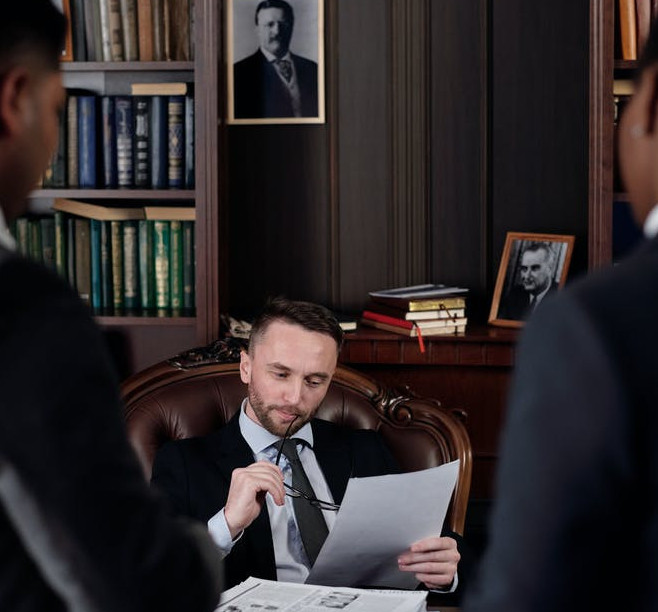 One of the things I love is that if you do need legal help, you can choose your own lawyer, you are not stuck with their lawyers. Having said that, I would personally WANT a USCCA lawyer as I would know they are experienced and supportive of the use of deadly force in a self defense situation.
Spouse discount.
One of the things that helped me decide to join USCCA versus another self defense insurance company is the spouse discount. Since my wife and I both carry concealed all the time, it was very important to me that both of us were covered. Since it only costs a fraction of the membership fee to add my wife, it was an easy decision. Please see my article on USCCA Membership Cost to see the prices for adding a spouse to your membership.
Cons:
I had a tough time with this. I know that no company is perfect, but I think this organization covers all the bases quite well, but in order to be picky, I am including one "con" in this review.
Coverage limits
The only con I have found is the coverage limits. I believe they are more than enough for most cases. Although every "insurance" policy I have ever seen has a coverage limit, there are other self defense companies that do not have limits. Be sure to read the fine print if you consider another company. I am sure they are not handing out unlimited funds without some kind of restriction.
What you get with a USCCA Membership:
Immediately upon joining, you will not only be covered by Self Defense Shield, but you'll have instant access to the huge training library full of videos, guides, articles, back issues of Concealed Carry Magazine, and much more.
You will create an Username and password which will access your own dashboard and all your benefits are right there at your fingertips!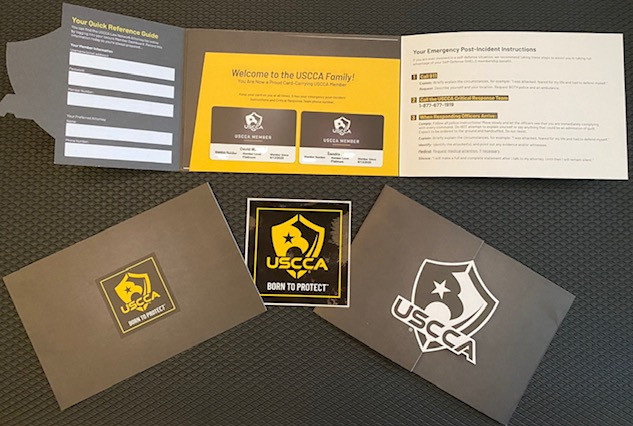 Membership Card
A few days later you will receive a welcome packet in the mail. This includes your Membership card that not only has your name, membership number and level, but all the info you will need in an emergency right on the back on the card. This includes what to say to 911 when you call after a self defense incident, what to say (and not say) to responding police officers and the USCCA HOT LINE number.
Keep this card with you at all times, right next to your Concealed Carry Permit if your state requires one. I live in PA, and I have an LCF, which is the Pennsylvania License to Carry. See my article on PA Gun Laws.
Online Training Videos
This content is top-notch. The Proving Ground series of videos simulate real world encounters such as car jackings and home invasions. They have professional trainers go over how to handle these situations and give valuable tips on what to do and what NOT to do. There are videos on preparing for an unknown attack, how to get your gun into the fight, how to avoid putting bystanders in danger, and much more.
This is training you will watch again and again and learn more each time.
Online Training Guides
There are dozens of PDF guides ranging from Justified Use of Force, Home Security Checklist, Firearms and Family Defense Guide, Surviving an Active Shooter, Holster Guide, Gun Guide, Firearms Drills, Situational Awareness and lots more. I will be reading these for hours in the near future.
Up to Date Laws by State

This area of the site is set up to easily find and read the laws in your state. You can also set up alerts so that if you travel across state lines, you will be reminded to be sure you realize the laws may have changed in your current location.
This is critical information, and with the current political climate, laws are always changing at the state level. It is essential that you know the CURRENT laws in the states (and some states have different laws within the state!) that you will be carrying your firearm.
Member Discounts on Gear
When you become a member at any level, you will have instant access to considerable discounts at some of these fine companies:
Pelican
Galco Gunleather
Taser
Viridian weapon Technologies
Opticsplanet
Crossbreed Holsters
Vertx
365 Day Money Back guarantee
Better than a Trial membership, this gives you an entire year to test drive your membership!
USCCA Review conclusion
I joined the USCCA because I believe they have the most experience, the best training, the most up to date information on gun laws and reciprocity all at my fingertips on my Member Dashboard. I believe the Defense Shield will keep me out of trouble and financial hardship should I need it.
If you have any comments or questions regarding the USCCA, please leave them in the comment section below and I will do my best respond within 24 hours to help you make you decision to join the USCCA community! If you are ready to become a member, you can use the link below to sign up.