USCCA Silver Membership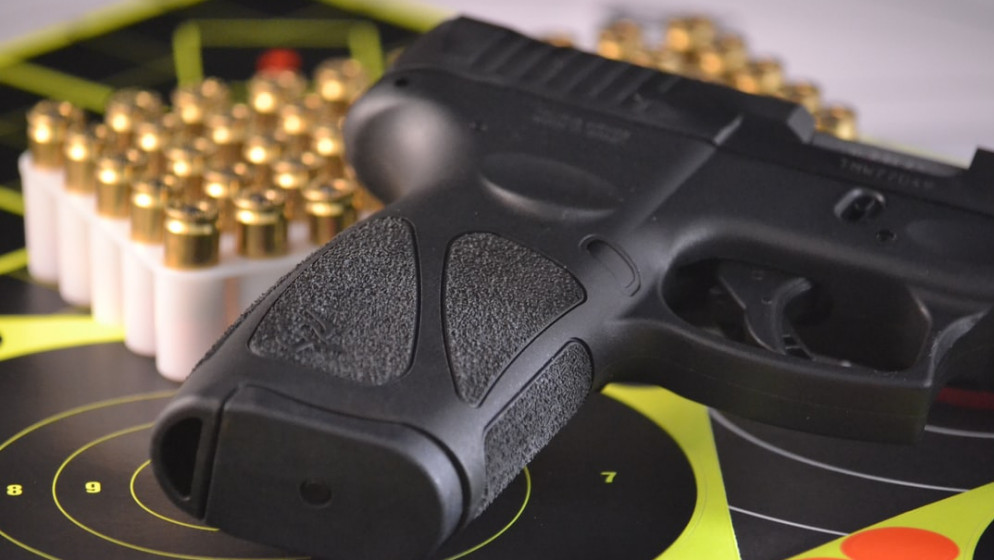 The United States Concealed Carry Association is the number one company to provide knowledge, training and trusted legal protection for responsible gun owners. The Silver Membership was the most affordable level offered. The USCCA provides training on every topic that applies to self defense, concealed carry, defending your home, and what to do afterwards if you need to use deadly force to protect yourself or your family.
Currently the USCCA offers a Gold, Platinum and Elite Memberships ranging in price from $25-$47/month.
**Update 10/15/20. USCCA has just increased the benefits on ALL levels. Also added many more resources and online training. Please go to this link to see all the new features!
**Update: The Silver Level USCCA Membership was recently discontinued. Current Silver Level members will continue to remain at that level until such time as the USCCA changes your agreement.
**Update 9/14/2020: I read an article online that stated the Silver USCCA Membership was available if you call in to USCCA and request it. This is INCORRECT. I called them to verify and they confirmed that this is no longer offered at all. They did inform me that people that were Silver Members before it was discontinued are "grandfathered" in and will continue to receive benefits at this level.
Please go to this link to view the current membership costs and levels from USCCA. Or go here to Join the USCCA.
The Silver Membership was the entry level membership that was offered by the United Stated Concealed Carry Association.
How Much is a USCCA Membership?
See the complete comparison of all USCCA Membership Levels.
There are three levels of membership, with increasing benefits and resources as follows;
The Gold Membership costs $29 per month or $299 if paid annually. (Save $49)
The Platinum Membership costs $39 per month or $399 if paid annually. (Save $69)
The Elite Membership costs $49 per month or $499 if paid annually. (Save $89)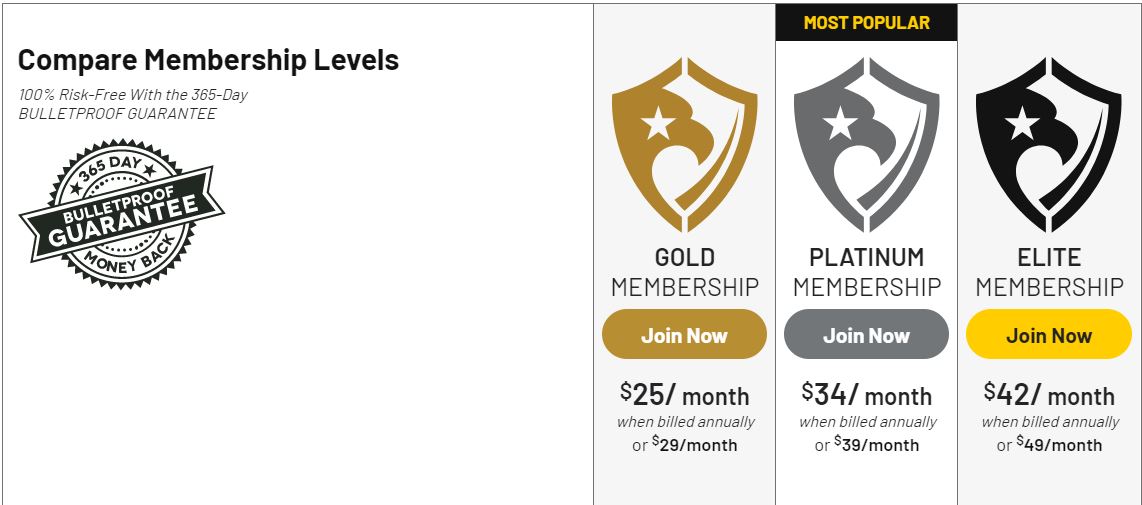 USCCA Silver Membership Benefits
Self Defense SHIELD Coverage for Civil Defense and Damages:
$250,000 per occurrence for Civil Defense and Legal Liability
$250 per day for loss of income (up to occurrence limit)
Self Defense Shield Coverage for Criminal Defense, Lawyer and Bail funding:
$50,000 Limit for Criminal Defense per Occurrence
$2,000 Limit for Expenses for incidentals (up to occurrence limit)
$2500 Limit on Bail Bond ( up to occurrence limit)
Access to 1 Year of back issues of the Award winning Concealed Carry Magazine.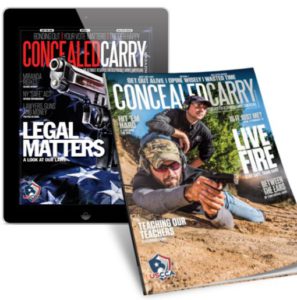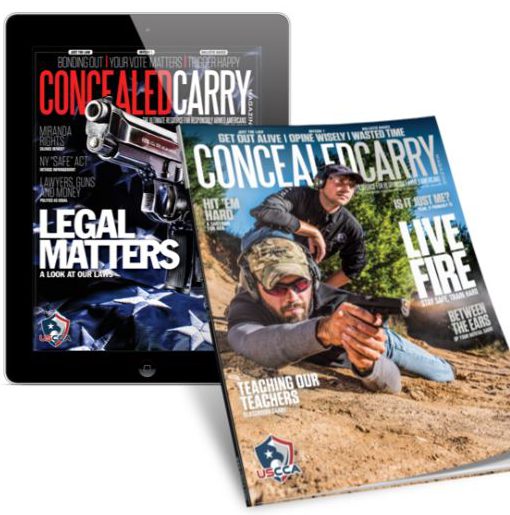 5 Lifesaving Guides and eBooks.
Access to The Proving Ground Scenario Based Training Series with over 30 videos.
Universal USCCA Membership Benefits
The following list of benefits are included with every membership, regardless of level:
Self Defense SHIELD Coverage
Here are some great features of the USCCA Self Defense insurance coverage:
Response Team ready to help:. Highly trained agents ready to assist are just a phone call away to handle your emergency. They are available 24/7/365.
You have the option to choose your own lawyer, or use the USCCA Network of attorneys that are experienced in self defense and firearms law.
Funds are paid up front, so you have no out-of-pocket expenses for Attorney retainers and fees, criminal defense and bail bonds so you do not need to worry about it in your time of crisis.
Any legal weapon is covered, not just firearms when used for self defense.
If you find this site useful, please visit Brownells. They carry everything related to Shooting, Reloading, Ammunition, 80% Lowers and Pistols, Gun Cleaning, AR Parts, Tools, etc! Visit their SALE & CLEARANCE page!
Concealed Carry, Self Defense and Home Defense Education:
Here are some of the valuable member resources available instantly when you join:
Extensive digital Library that is chock-full, training guides, checklists for home security, ebooks on concealed carry and self defense plus video training series.
USCCA's Concealed Carry Magazine. You will receive a print and digital subscription to USCCA's award-winning publication, plus online access to back issues as outlined in the details of your particular membership level. Silver Membership has access to 1 year of back issues.
Weekly online Training videos. A new training video is released each week to help keep your skills up to date and your mind ready to defend yourself and your loved ones.
Member Deals & Discounts. Enjoy considerable discounts on gear from trusted industry partners and early-bird access to newly released USCCA training.
USCCA Certified Instructor Network. Ramp up your training with a certified instructor from the USCCA's growing nationwide network.
Award-Winning Member Support. 24/7 access to an expert Member Services Team. USCCA's Wisconsin-based response team is second to none.
Free Expo Entry At The Door.  Free daily entry at the door to the annual USCCA Concealed Carry Expo. Elite Members will recieve the VIP Experience.
Spouse Membership Discounts.  Your spouse can join the same community and organization you trust at a fraction of the price. See USCCA Membership Costs and Levels for details.
Permit Notifications. You will be notified before your Concealed Carry Permit expires.
Community Giving Program. The USCCA Community Giving Program helps support communities in need with free training and resources.
If you are interested in finding out more about the USCCA, click here to go to their website. I am a proud Platinum Level Member of the USCCA and have added my wife as a Spouse membership.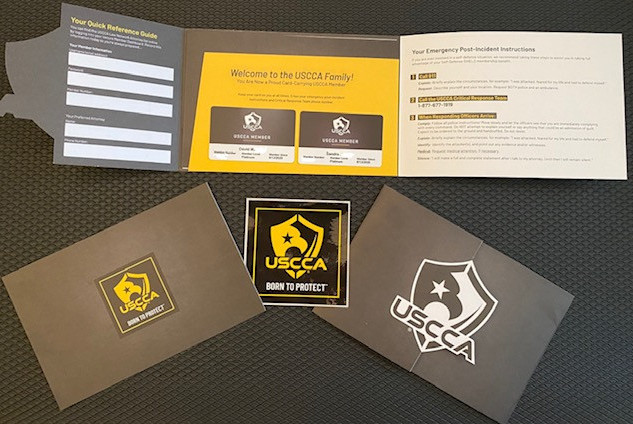 **Disclosure Notice. kydexowbholsters.com may receive a commission on purchases made through links on this site. We rely on these commissions to keep this site running. We never recommend any product or service that we do not use ourselves.
Please leave any questions or comments below and I will answer each one.