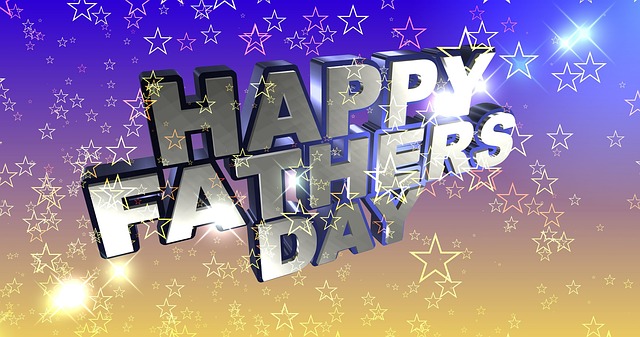 Father's Day Gun Related Gift Ideas for Shooters and Gun Enthusiasts
Do you need some Gun Related Gift Ideas for Father's Day? Find great Gun gifts for Dad in this article.
Well, I am here to help you with some fabulous ideas that anyone who is a gun enthusiast (like myself) or shooter will be thrilled to receive!
I know it is hard to buy gifts for someone especially if you do not share their particular passion in shooting. And if you do share a love if guns, you just might want to buy some of these items for yourself!
One of the things that makes buying gifts related to guns difficult is the fact that many states have very strict gun laws and certain items are not easy to acquire.
So I am going to make this easy for you and only give you gift ideas that are not affected by any laws and you should be able to order any of these from Amazon and other online stores without any issues whatsoever.
I have included listed high quality and useful Christmas and Birthday Day gun gifts first, and Novelty gun gifts at the end of the article in case you still are not sure what your shooter needs!
I actually own almost all of these items, so you can ask any questions you want in the comment section below, and I will answer them within 24 hours!
Ammunition always makes a fantastic gift, but you must know the caliber your gun guy or gal uses and you must know the gun laws in your state for you to buy ammo, so we will leave that one for those of you who know what you're doing.
2022 Gun Related Gift Ideas for Father's Day or Christmas
The links in this article may be Affiliate links. This means that we will receive a small commission at no cost to you if you make a purchase through an affiliate link. We greatly Appreciate your support!!
Gun Related Gift Ideas: Gun Tool Pro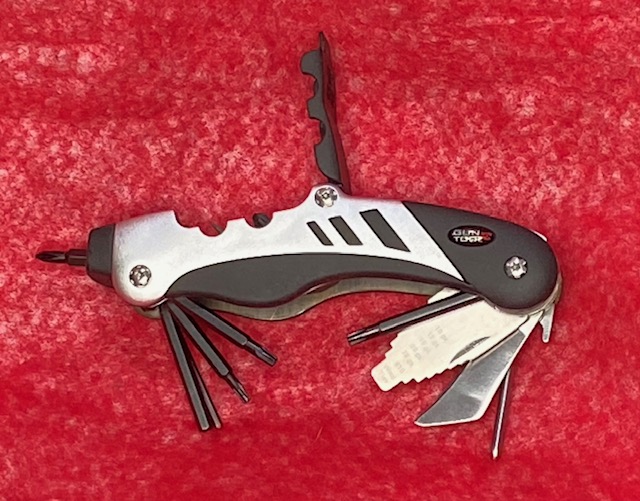 First up is a very handy tool called the Real Avid Gun Multi-tool which has 30 common tools used on guns in one small convenient package. I heard about this on one of the good podcasts that I listen to and I bought one and I use it all the time. I keep it in my range bag so it is always there when I need it! Makes a great Father's Day gun gift..
Gun Related Gift Ideas: Gun Oil
One of my favorite Father's Day gift Ideas!
Every gun needs to be lubricated. There are a boatload of good lubricants on the market, but this one the best. It is non-staining, non-toxic and non-scented. It is a CLP, meaning it cleans, lubricates and protects all in one!
The sale of each bottle supports Veterans and the maker is a Veteran. I started using this when I found out about it a few months ago and it works great! Great stand alone gun gift and also the perfect stocking stuffer for all your gun loving family and friends!
Order from Original Gun Oil Use the code SAVEWITHDAVE to save 10%.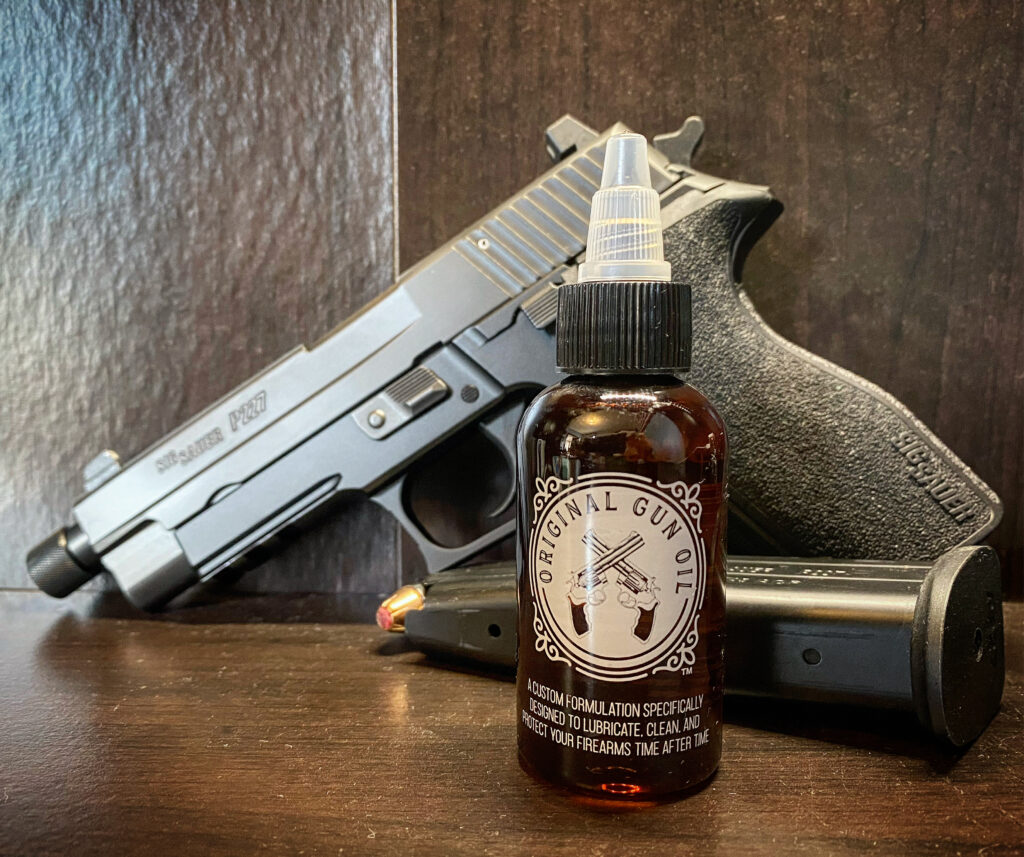 See article on cleaning and lubricating a 1911 pistol here.
Gun Related Gift Ideas: Holster Shirt
This is one of the most innovative ways to carry concealed! This enables the covert carry of a small to medium sized firearm and also wear a suit, tucked in shirt, or even gym shorts without worrying about the gun coming out or being seen. Available in black or white, with sleeves or sleeveless. See my article on CCW holster shirts.
Gun Gifts for Dad: Shooting Reactive Targets
Here's something every shooting enthusiast  needs in large supply, targets! You can always shoot at a paper plate or a cheap paper target, but these Glow Shot reactive targets make it super easy to see where you hit on the target because the outside edges of the holes turn bright green or orange wherever you hit so you can see it from a long distance away. These are especially good for rifle shooters but work extremely well for handguns too.
Here is another type of target, it is the official NRA silhouette target which is what some shooters prefer.
Gun Related Gift Ideas: Hearing Protection
This item is a must for the range. It has electronic amplification and allows you to hear everything going on around you, and yet muffles the sound of a gun shot instantly. These are required at most firearm training facilities because the student needs to hear the instructors commands and warnings, but eardrums still need to be protected.
If your shooter or gun enthusiast does not have these, this is an awesome gift he or she will use all the time!
There are many different makes and models of electronic hearing protection, but these are a great value for the price and are very popular. I own 3 pairs myself!
Here is a fantastic inexpensive, yet practical gift. These are emergency earplugs. Most gun guys and shooters have a really nice set of electronic hearing protection, but sometimes batteries go dead or they are forgotten at home and an emergency pair of earplugs or two is just the ticket to have on hand.
Gun Gifts for Dad: Ammunition Storage Cans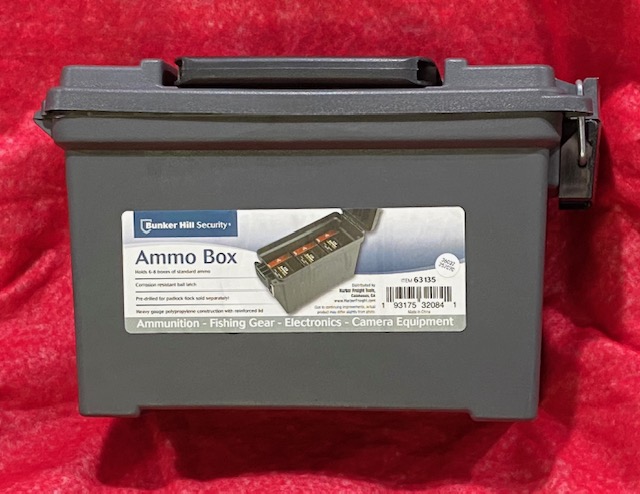 Just like you can never have too much ammo, you can never have too many ammo cans! These tough plastic cans have a rubber grommet on the lid making them water tight.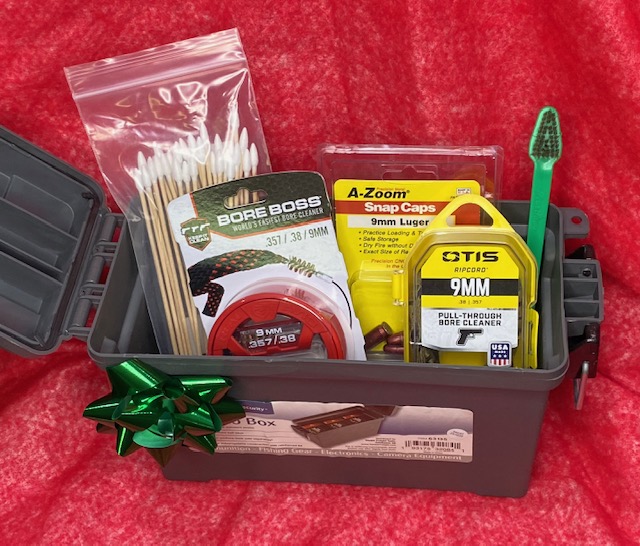 Not only is this great gift but it is also a great place to put other gifts inside of it to make one super awesome gift basket for your favorite shooting enthusiast!
Shot Timer
For someone who is working on their shooting speed and accuracy, nothing is more useful than a shot timer. This slick device listens for gunshots and can be used to time how long it takes to draw and shoot or time a series of shots. Very useful Father's Day Gift for competitive shooters looking to improve their speed and accuracy.
Self Healing Target
Here is another type of unique target. This rugged piece of self healing rubber can be shot hundreds of times. I have one of these and it is  a lot of fun! You will just throw it on the ground, shoot it and it will jump and spin, and becomes a moving target for you to shoot again. It is a great item for challenging yourself being able to shoot targets on the move.
Maxpedition Jumbo Versi-pack Range Bag
This is a great bag! My wife got it for me before my latest training class and I am never going back to another bag! Granted, they are not cheap, but Maxpedition makes the best, most durable hard-use gear available, and I know this will be the last one I will ever buy.
This is a great bag! My wife got one of these for me and I love it! This one is the perfect size for going to the range, and I recommend for training as well. Plenty of space and organization and will hold ALL of these items:
spare magazines
hearing protection
Gun tool Pro
small bottle of gun oil
box of rounds
water bottle (side pocket)
protein bars (no chocolate in Nevada, bad idea)
sun block (I was in Nevada, a must-have)
shooting gloves
flashlight See my Best Tactical LED Flashlight Review. 
spare batteries
wallet
etc
You get it, pretty much everything you need for a day of training or a day at the local range.
Perfect Father's Day Gift: Firearms Legal Protection Membership
If you want to give a valuable and unique Father's Day gift that lasts a year or more and money is not an issue, set your gun enthusiast up with a membership at Firearms Legal Protection, one of the leading self defense legal protection companies in the country.
The membership provides uncapped legal protection in the event the member needs to use a firearm in self defense.
More information can be found here:
Gun Enthusiast novelty gifts
Here are some awesome, inexpensive Father's Day gift with a shooting theme, perfect for the gun lover in your world! I have some of these items myself as my family loves to buy me t-shirts, mugs and other conversation-starting items. Check them out, all are available on amazon.
Mugs
Click here for a selection of some pretty cool Gun mugs you might consider.
T-Shirts
Always a great Father's Day gift, T-shirts make a statement over and over again! Here are some of my personal favorites. Click here for a selection from Amazon!
I hope you have found the perfect Father's Day gift for the Gun Enthusiast in your life! Thanks for stopping by and checking out my article. Please leave comments, questions or suggestions of other item I could include below in the comments section!
Dave