Front Sight Firearms Training Institute: 4- Day Defensive Handgun Course. Planning Your Trip
A trip to Front Sight Firearm Training Institute in Pahrump, Nevada is a very fun and rewarding experience.
If you are new to handguns or a seasoned shooter, you will learn to be comfortable and proficient with your weapon. This course is loaded with information and skills training. You will definitely get your money's worth!
This article will cover some planning details that I have learned from my 9 trips since 2011 that will help you know what to expect.
Also be sure to read my post explaining all the gear you will need for your Front Sight 4 Day Defensive  Handgun class.
Front Sight Firearms Training Institute Preparation: Gear
Places to stay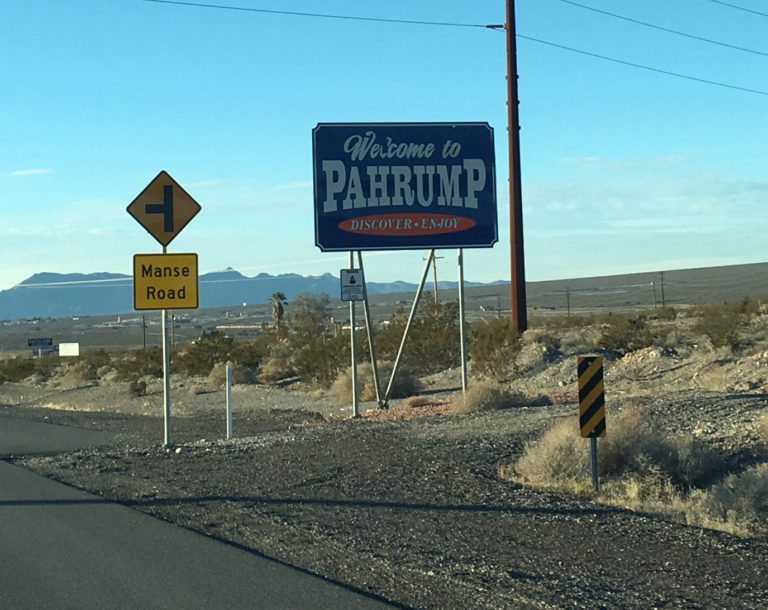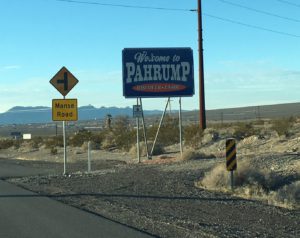 Front Sight Pahrump, Nevada is located about an hour west of Las Vegas. You can stay in Las Vegas and travel to Front Sight each day, or you can stay in Pahrump, NV which is about 30 minutes away. My recommendation is to stay in Pahrump because of the reduced travel time each day.
The first day of training starts early, and if you want to do well on the skills test, you will need time to "dry practice" in your hotel room in the evening. Also, if you are not accustomed to spending all day outside in the desert heat, you will be TIRED at the end of each day. Do yourself a favor and avoid spending 2 hours traveling every day.
A very important note if you are staying in Pahrump, be sure to book your room at least two months ahead of time as Front Sight is extremely popular and the Pahrump hotels can fill up quickly.
There are many hotels in Pahrump that are decent. I have stayed at the Saddlewest Casino every time, simply because the price is the lowest I found. It is definitely NOT the Ritz, but is a basic hotel with a great Front Sight discount costing around $49 per night (Be sure to call instead of booking online so you can ask for the Front Sight discount when you book. This way you will get the FREE breakfast also!). It has a nice casino and a basic restaurant and a pool. The price includes a decent hot breakfast buffet, wifi, cable TV and the rooms are clean.
Saddlewest will also allow you to take your firearm into your room so you can practice once you sign a waiver. They DO NOT want you to take any ammo into the room. This is to minimize any negligent discharges that can threaten the safety of everyone staying there.
Please adhere to this rule! You will be tired at the end of each day, but you are going to want to "dry practice" in your room. If you leave all ammo in the car, there is less chance of a "brain fart" that could cause a problem.
Transportation in Nevada
You will need a vehicle as there is no public transportation to Front Sight. If you are flying into Mccarran airport in Las Vegas, there are tons of rental car companies so finding a rental car will be easy. You can use any one of the travel sites such as Kayak or Priceline to find a good deal. Most of the rental agencies are located at a location a few miles from the airport, but it is a free shuttle ride of maybe 10 minutes to get there.
Important tip: Make sure you have a full tank of gas before you leave Las Vegas for Front Sight. It is about an hour drive and I don't believe there are any gas stations until you get to Pahrump!
Lunch at Front Sight
For those of you that have been to Front Sight in the past, Beach Cafe no longer services Front Sight. See options below.
You will not have enough time to leave the premises and go to a local restaurant, simply because there are no local restaurants! The closest place to eat is about 25-30 minutes away, so you will only have an hour for lunch, and there are usually required lectures during the second half of the lunch hour.
Your lunch options are:
Lunch truck

-Excellent food but not recommended because you will likely spend a good portion of lunch time standing in line. They offer a good variety of very  tasty sandwiches, snacks, coffee, soda, etc. Run by Beach Cafe.
Bring your own lunch

-Definitely the most economical way to go, plus no lines! However, this will require some grocery shopping and a way to keep your food cool in the desert heat. Not a big deal, but I hate grocery shopping and making sandwiches!  Also, as I said before, you will want to spend time practicing what you learned so the less you need to do each evening, the better.
Saddlewest provides a boxed lunch for around $10 per day.

-Order at the front desk when you check in. This is a good, fairly priced option, although I have not tried this.
Beach Cafe provides a pre-order lunch menu

–This is my recommendation. It isn't the cheapest way for sure, but the convenience is worth it to me. Basically you can order your lunches on the website before your trip, and your lunch will be waiting for you in the lunch room each day. Currently the price for a boxed lunch is $13.95 and  includes a good size sandwich or wrap, potato salad, fresh fruit cup, chips, bottled water and a chocolate chip or oatmeal cookie to choose from. It has always been more than enough for me.
Update January 2022: Beach Cafe no longer services Front Sight. Front sight now has their own lunch service. Lunches are only around $12 each. At this time, if you want to preorder lunches for the week you are there, the procedure is to call the Concierge Department at 800-987-7719. You can also order in the classroom when you get there.
Ammunition for the Class
You will need about 600 rounds of ammunition for the 4 Day Defensive Handgun course. Every time I have gone to Front Sight, I have taken as much ammo as I could in my checked luggage, which generally means 11 lbs, as that is the limit on most airlines. See my article on Flying with firearms for more details on this. The rest I would purchase in Las Vegas at one of the 4 or 5 Walmart locations in town.
Update January 2022: Walmart no longer carries handgun ammo!! If you cannot bring it, you will need to purchase it from the Ammo Bunker at Front Sight or local gun shops in the area. When I was there October, 2021, supply was short everywhere. A box of ammo was around $50!
Update June 2020: In 2018 I went to Front sight twice and purchased all of my ammo on site at the Ammo Bunker. (I pre-ordered online, but they have enough stock that this is not necessary) I was very happy with the way it worked out. It was much easier packing my suitcase without worrying about the 11 pounds of ammo.
Water
The first time I went to Front Sight I bought a case of water, figuring I would need it out in the desert heat all day. However, Front Sight provides all the cold water you need in large orange coolers, so you do not need to have any of your own.
Restaurants and Shopping in Pahrump
Pahrump is not a big city, but it has many popular chain stores. There is a Walmart, CVS, McDonalds, Dennys, Taco Bell, Carl's Jr, Papa John's, etc. There is a Hibachi Japanese Restaurant in the Walmart shopping center that I highly recommend!
Naturally, there are plenty of casinos as well.
If you have not attended a Front Sight Class before, I will warn you that if you want to do well, you will want to spend time each evening practicing the drills that you will learn. They will show you how to "dry practice". This means practicing loading, unloading and malfunction drills without live ammo.
Please DO NOT take any live ammo into your hotel room at night. If there is no ammo in the room, then there is no chance of a negligent discharge.
Pahrump is a nice little town and you should be able to find most everything you may need during your stay.
If you are new to firearms training, please see my post on what to bring with you. I have been to Front Sight 9 times since 2011, traveling from the East coast, so I can help you with preparation for the most enjoyable experience.
FRONT SIGHT FIREARMS TRAINING INSTITUTE PREPARATION: GEAR- WHAT SHOULD YOU BRING?