Information on the M&P .380 Shield EZ Safety Recall and M&P 9mm Shield EZ Recall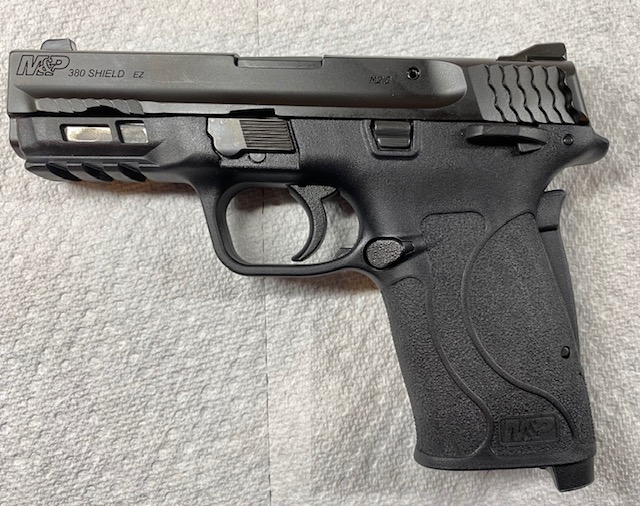 I recently became aware of this recall, and as an owner of both a Shield EZ 9mm and Shield EZ .380, I wanted to pass this information along to my readers.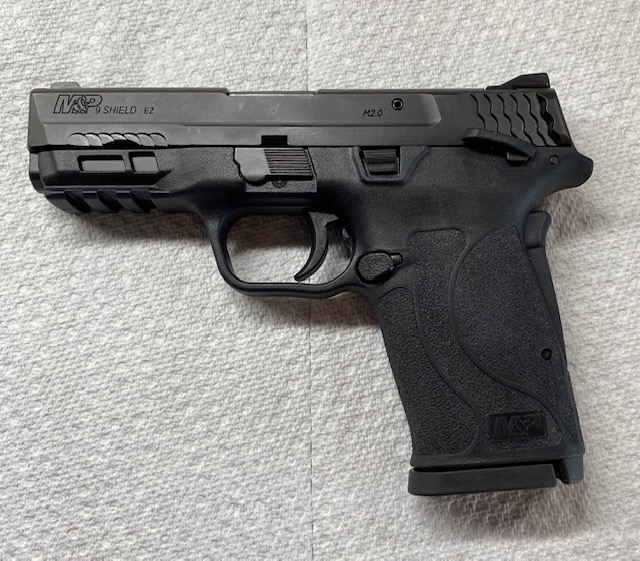 Smith & Wesson has issued a Safety Recall Notice for a specific series of M&P Shield EZ 9mm and .380 Pistol.
What is the Smith & Wesson M&P Shield EZ Safety Recall?
M&P SHIELD EZ PISTOL SAFETY RECALL. This is an important safety recall notice for Smith & Wesson M&P Shield EZ pistols that were manufactured from 3/1/2020 to 10/31/2020.
**If you own a Smith & Wesson M&P Shield EZ, please do not use it until you check to see if it may be affected by this recall!
The recall only affects certain serial numbered pistols that were made in this time frame, not all Shield EZ pistols.
What Manufacture Dates are included in the recall? 
The date range of manufacture of the affected Shield EZ pistols is 3/1/2020 to 10/31/2020.
 
Why are these M&P Shield EZ Pistols being recalled? 
According to the official Smith & Wesson Recall notice currently posted on their website, there have been 2 known instances of a cracked hammer. Regarding these two cases, the website states, "In those firearms, the hammer failed to fully engage the sear, causing the round to fire, cycling the slide, and potentially resulting in multiple discharges without depressing the trigger."
The above can happen in one of the two following scenarios:
Scenario #1: A loaded magazine is in the gun and the grip safety is depressed. Racking the slide or releasing the slide from a locked-open condition may ignite a chambered round when the slide closes, without engaging the trigger. The resulting cycling of the slide may potentially cause multiple rounds to fire. 
If the gun is equipped with the optional manual thumb safety, the position of the thumb safety does not change the possibility of this happening.
Scenario #2: A loaded magazine is in the gun and the grip safety is depressed. The manual thumb safety (if equipped) is in the "fire" position and the slide is closed with a round in the chamber. when the trigger is pressed, the gun will fire as normal, but the next round may also fire as it is chambered due to the cracked hammer not fully engaging with the sear. This may potentially cause several rounds to fire.
Important points regarding the issue
In both scenarios outlined in the M&P Shield EZ recall, the grip safety needs to be depressed. This means the gun will not fire when it is merely sitting on a table, stored in a gun safe or secure in a holster.
Also, there have only been 2 isolated cases of cracked hammers. However, since the possibility of an unintentional discharge is a serious matter, this must be address ASAP if you own one of these M&P Shiled EZ pistols.
Smith & Wesson will inspect and repair your pistol at no cost to you under this Safety Recall.
This is certainly a huge safety issue so you will want to immediately unload your Shield EZ and do not use it until you verify that it is not affected or if it is, have it serviced by Smith & Wesson.  
How do I know If My M&P Shield EZ is included in the Recall?
First determine the date of manufacture of your Shield EZ. In the picture below, you can see my date of manufacture is November 4, 2019. (110419) It is not in the range of affected guns, so I am good to go.

If your gun was manufactured between 3/1/2020 to 10/31/2020, or if you do not know the date of manufacture, then the next step is to find the serial number and enter it at the bottom of thid page:
This page will send you to the pre-paid label page if your pistol needs to be sent in and you will be able to start the process immediately.
Alternatively, you may just go to MPShieldEZrecall.com and input your serial number, or call 888-871-7114.
What to do if your pistols needs to be inspected
If you find your M&P Shield EZ pistol is included in the recall, Smith & Wesson will cover all shipping and replacement costs to get the pistol shipped to them for inspection. If, during inspection, Smith & Wesson finds that your pistol needs the hammer replaced, it will be done at no cost to you.
Smith & Wesson estimates the turn-around time to be approximately 10 business days.
Thanks for checking the recall status of your M&P Shield EZ pistol! This is a good gun, so get it fixed if necessary and have fun shooting!
See my M&P Shield EZ articles:
M&P Shield EZ Function & Safety Check
If you have any comments or questions, please leave them in the comments section below and I will do my best to answer them.