Why I decided to get USCCA Concealed Carry Insurance.
I wanted to write about something I have been contemplating for a few months now. After much research into concealed carry insurance and legal protection, I made the decision to join USCCA for concealed carry insurance and training.
USCCA stands for United States Concealed Carry Association, Inc. I am going to go into detail as to who they are, what they offer, and why I think they offer the best self defense insurance as one of their member benefits.
You can check out the USCCA your self by clicking this link.
If you are reading this, it is most likely because you are serious about protecting yourself and your family. I also spend a considerable amount of time and money trying to educate and train myself to be an effective defender of my loved ones, should the need ever arise. However, until recently, I had not thought about the need for concealed carry legal protection, should I ever need to put my training into practice.
Carrying a firearm and getting the proper training to use it is serious business.
Serious business requires serious people, and serous people do what it takes to be prepared. We have decided that we will not become victims, and refuse to let bad people do us harm.
We also need to protect ourselves for the legal battle that may come by getting the best self defense insurance we can afford.
When I went to Front Sight firearms Training Institute in Nevada for firearms training, one of the things they constantly pound into your head is that you are responsible for every bullet you fire. If you're going to bring a gun into a fight, you better be prepared and trained to not only survive the fight, but prepared for what comes AFTER the fight.
Most of us like to train, go to the range, practice our draw, presentation and accuracy. We practice reload drills and tactical movement and generally hone our skill at arms for our own self defense. This is great preparation! We want to be ready before anything happens so that we are properly equipped to handle what may come our way.
What is concealed carry insurance and legal protection anyway?
If you were to be involved in a self defense situation where you had to threaten to use, or actually use deadly force to protect yourself and/or others, even if you did everything right and within the law, you will still be questioned by the police. You will likely be taken to the police station, possibly detained and placed under arrest until everything can be sorted out.
You will want an attorney to come help you straighten things out and fight on your behalf. Good lawyers cost big bucks. Self defense insurance will cover these costs. You will need more money if the case goes to court or if someone involved decides to sue you.
If you are arrested, you may need bail money. This is covered as well.
I just used my firearm
in self defense, what do I
do now?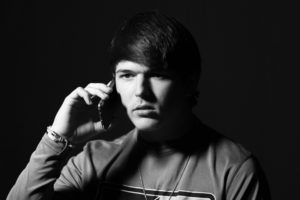 How many of us are also prepared for the aftermath?
How do I deal with the police and legal system AFTER the fight?
What if I have to shoot someone in self defense, but still need a lawyer?
Do I know who to call?
Do I know what to say to the police, or more importantly, what NOT to say?
What if one of my rounds hits an innocent bystander or causes damage someone else s property?
And the big question, if I do need a lawyer or bail money or an Expert witness in court, where will I get the money for that?
These questions are the ones I asked myself, and the answer to all of them lies in getting the education and "training" for the aftermath of a self-defense shooting. The USCCA covers all these bases and will be there for you if you find yourself in this situation.
If you ever watch videos of actual gun fights where a "good guy" has to use a gun to defend his life or the life of others, you will see it is usually a chaotic event, and shots often miss the target or in some cases, penetrate the target and go on to hit something else.
Even if you are completely justified, chances are you will be detained until everything is figured out. you may even go to jail until the police complete their investigation. You very well may need a lawyer keep yourself out of jail.
A membership with USCCA addresses all of these points, from the training to win the violent encounter, to knowing what to say afterwards, providing the money for a lawyer and more! Also, if any damages occur, USCCA provides liability insurance.
The ugly truth in this country is that while in most places you are free to defend your self, doing so can land you in jail even if you did everything right. Especially if there were no witnesses or video. You win the most important battle, but now you may need to fight for your freedom, and that is going to cost BIG bucks.
It seems in today's world and the current political climate that there are people just looking to start a fight or use any excuse to react in a violent manner. This is why people like you and me have decided to take on the very serious responsibility of carrying a deadly weapon to defend ourselves, our families and quite possibly innocent strangers from violence and evil.
Just like most insurance it's a small amount of money to put aside each month to make sure that you don't go broke should you actually have to use your firearm in self-defense. One of the most attractive things about USCCA is that it is not just insurance, other concealed carry insurance companies charge monthly fee and all you get is the insurance coverage, which is great but with USCCA, you get so much more including training articles reviews and everything you would possibly need to know about carrying concealed.
They provide so much training that It would be more accurate to say it is a CCW training organization that also provides concealed carry insurance as one of the perks.
Why I decided that I should have USCCA Concealed Carry Self Defense Insurance.
When I started carrying concealed many years ago, I never even thought about insurance, and I am not even sure if anyone offered it back then. It wasn't until I decided to take some professional training that I was told about the cost of defending myself, should the need arise. I did not look into insurance at the time, thinking that the chances of needing it were so slim that I would just take my chances.
Well, fast-forward a few years and I realized that life is all about chances. I have seen so many stories of people that defended themselves and ended up in jail or getting sued. Most prevailed but the cost for a lawyer was in the tens of thousands and not many people can pay that kind of money and walk away without great financial hardship.
I thought, "why take a risk on something that I can pay for with "Starbucks" money?" Starbucks money is the amount of money coffee drinkers spend on Starbucks or Dunkin" Donuts (my personal favorite) Coffee in the average month. When I was a field rep I would buy a large Dunkin Donuts coffee every day on my way home, costing about $2.00. At about 20 days on the road per month, that is $40 a month!! That more than covers a Platinum Membership at USCCA! This membership gets me all the training, information, reciprocity maps, articles I could ever want. AND I am covered for $150,000 Criminal and $1,000,000 civil damages!!
So I decided that it was just silly to use the cost as an excuse not to join. So I am now a USCCA member and it gives me such peace of mind every time I leave the house (it covers you inside, too) with my Kimber Pro Carry .45!
Why I chose THIS company for my Concealed Carry Education and Insurance
I primarily chose USCCA because not only do they offer the most coverage, but even more important is the educational materials and access to industry leader and information. I am a person that wants to know as much as possible, and need to have up to date information available.
One important factor for me is to be able to travel with my firearm. I am aware that reciprocity laws are constantly changing, and I want to be sure that I know the laws in the states I may be traveling to (or through!) I live in Pennsylvania, and the States that honor my carry license have been changing rapidly over the past few years. USCCA keeps me informed of the current laws.
Real People, Real Stories
Take a few minutes to hear about a couple real stories of people just like you and me that needed legal help as a result of carrying concealed.
Click this link to see Tim Schmidt, the founder of USCCA, relate these true stories.
The first is about Keri-Ann. She did not even fire her weapon, but was detained and investigated by police after defending her life from a violent man. USCCA was able to step in and help her out in those tense, confusing moments.
Next is the story of David Jackson. He found himself needing to shoot an armed robber to prevent him from hurting his kids and others in a scary barber shop armed robbery. Fortunately for David, he was a  member and was not alone when the police took him to the station for questioning.
Bruce's story is the one that scares me. He was minding his own business when he saw a neighbor in need of help to deal with a couple guys that were making trouble. Bruce ended up in jail, but thanks to a lawyer from USCCA, charges were eventually dropped, and Bruce's attorney fees were all paid because he was a member. He could have risked financial ruin, let alone his freedom, if he were not a member!
These stories demonstrate how easily and quickly a self defense situation can occur, and what the results are likely to be. Protect yourself!
What does a Membership Include?
When you become a member, you will be provided training, education, protection and more. All levels of USCCA memberships include each one of the following:
Concealed Carry Magazine. You will receive Concealed Carry Magazine 8 times per year and also have online access to this award winning publication. You will also have access to back issues online. The magazine is full of useful information including real member stories, gear review, articles to educate and improve your skills and much more.
Training Videos. Each week you will receive training videos to help keep up your training. Learn new skills and hone your existing skills with top-notch video content from USCCA.
Complete Library of Digital Information. Vast archive of ebooks, videos, lifesaving training, guides, checklists for home security and more.
Critical Response Team available 24/7/365. You want to talk to someone on your side in the aftermath of a self defense event. you are never alone with our crisis support team that is specifically trained for these situations.
USCCA allows you to Choose Your Own Criminal Defense Attorney. You can use your own criminal defense lawyer, of choose from Attorneys in the USCCA Network.
Discounts for Members. Take advantage of USCCA relationships with industry partners. Get special deals and discounts as well as early access to new gear and USCCS training.
Up-Front Protection*. Attorney retainer and defense funds as well as bail money is paid up front, not reimbursed. This is so you don't have to come up with the money out of your own pocket.
USCCA Certified Instructor Network. Train with USCCA Certified Instructors and improve your skills at arms. They have a growing nationwide network.
You are Protected for the use of All Legal Weapons. The USCCA Self Defnse Shield* protects you for using any legal weapon to defend yourself, not just firearms.
Self-Defense SHIELD Protection*. The nation's most-trusted legal and financial protection for gun owners.
Award-Winning Member Support. 24/7 access to USCCA's Wisconsin-based, expert Member Services Team.
Free Expo Entry At The Door. Free daily entry at the door to the annual USCCA Concealed Carry Expo, plus VIP Experience for Elite Members.
Discount Available for your Spouse. For a small additional fee, you can add your spouse to your membership.
CCW Permit Notifications. USCCA will remind you when your permit is going to expire so you can renew in plenty of time.
Membership Levels
USCCA offers 3 levels of membership; Gold, Platinum and Elite. There are 3 price points, each offering a different level of perks and insurance coverage. The monthly fees start at $22 per month, ensuring that anyone can afford a membership at USCCA. Since I joined, I have fewer worries about my future if I should find myself in a situation that requires deadly force to protect myself or my family.
See my article: USCCA Membership Cost for a detailed breakdown of the benefits of each level of membership.
I recommend staring at the lowest and then after enjoying all the benefits and training, move up to a higher level for more coverage and lots more training!
The best part: USCCA offers a "Bullet Proof" 365-Day money Back Guarantee"!
This means you can join for an entire year, enjoy all the benefits, and if you are not satisfied, you can get your money back, no questions asked! This is one reason that so many people, including myself, have joined this award winning organization.
*See Membership Agreement for details.
---