How to Get your Tennessee Concealed Carry Permit online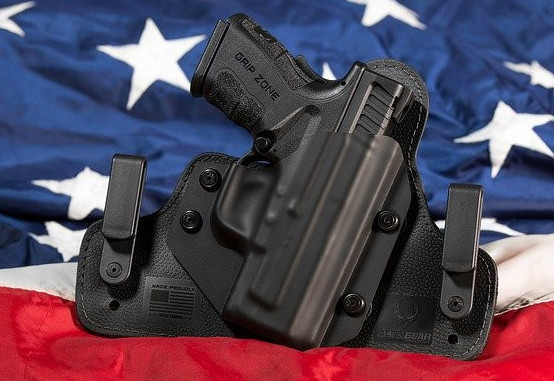 **Disclaimer. This information is not legal advice. It is your responsibility to know the laws where you will be carrying a firearm. Laws often change and I do not guarantee that this information is accurate at the time you read it, although I will make every effort to keep this page up to date. Please check the Tennessee Department of Safety and Homeland Security for all current gun laws and regulations.
Permit requirements to carry a gun in Tennessee
Tennessee does not allow the open or concealed carry of any handgun without a permit.
Tennessee does allow the carry of a legally possessed handgun in a vehicle as long as the vehicle is legally owned by the person carrying the gun. This went into effect 6/30/2014.
Tennessee Concealed Carry Permit Classes
Steps to get your Tennessee Concealed Handgun Carry Permit online
Payment of $65 for 8 year permit. (cash, money order, VISA, MC or Discover only. Checks not accepted on original, first time applications.)
Your completed CCP Proof of Training form along with proof of course completion.
Certified proof of US Citizenship and permanent residency (Valid US Passport, Original Birth Certificate, US Citizen ID card, etc.)
Tennessee Drivers License or 2 forms of proof of Tennessee residency.
Proof of full Social Security Number.
Your photo will be taken.
You will be instructed on how to get fingerprinted.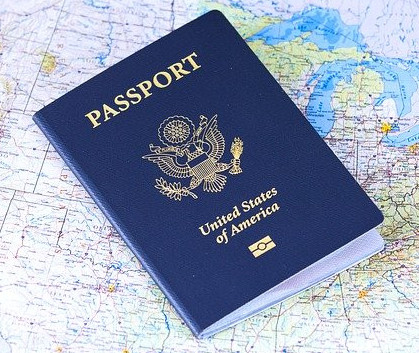 Training requirements for the Tennessee Concealed Handgun Carry permit
*This information does not apply to the Enhanced Permit. Click here to see the requirements for the Enhanced Permit.
The following prior training is accepted with no time restriction:
Honorably discharged or active military. (Provide your DD-214 or Active duty ID)
Prior Tennessee handgun carry permit that has not been suspended or revoked.
Currently an active Law enforcement officer or government law enforcement firearms safety/training course.
Any of the following courses (taken within a year prior to your application) with photo copy or certificate of completion:
Tennessee Wildlife Resources Agency approved hunter education/safety course or equivalent from another state.
Firearms safety/training courses that are held by an organization such as the NRA.
A law-enforcement agency or other public or private institution that offers these courses to the public.
A law enforcement course on firearm safety that is offered for security guards, investigators, special deputies, or any other division of law enforcement and/or security.
Fire arms safety/training courses that are offered online or presented in electronic or video form that is given by instructors certified by TDOSHS or other organization that specializes in firearms training and safety.
What topics does the safety course cover?
There are many courses you can take to meet the requirements for the Concealed Handgun Carry Permit. They are required to cover:
Handgun safety rules
Handgun basic skills and techniques
Safe handling and storage of ammunition
Handgun proper storage
Handgun transportation
Current state laws in Tennessee
The course will be at minimum 90 minutes in length
The course will have a quiz to test learned knowledge
Tennessee Concealed Carry Permits
In order to get a concealed carry permit in Tennessee, you must attend a handgun education and safety class that is approved by the state.
Apply Online for a Tennessee Handgun Permit Here.
Fortunately, if you are looking to get the Concealed Handgun Carry Permit, the easiest way to do this is to take the course online at your own pace. (the Enhanced Permit class cannot be taken online)
If you are looking to get the Enhanced Handgun Carry Permit, you cannot take an online course and must appear in person to take the State Approved Class. More details below in the Enhanced Handgun Carry Permit Section.
The Two Types of Handgun Permits in Tennessee
There are two types of handgun carry permit available in Tennessee:
Concealed Handgun Carry Permit
Enhanced Handgun Carry Permit
Concealed Handgun Carry Permit
Details about the concealed handgun carry permit effective 1/1/2020:
The fee to get the handgun carry permit will be $65.
Minimum Age is 21 or 18 if Active Duty Military.
You must be a Tennessee resident.
Must carry concealed at all times. (you need the Enhanced Permit to Open Carry)
You must have a CCP proof of training form that you will be submitting to prove you took the training course.
The handgun permit is good for 8 years.
A background check on your name will be run every five years.
You must carry your permit with you at all times when carrying a gun and must present it to law enforcement when asked.
Enhanced Handgun Carry Permit
Details about the Enhanced Concealed Handgun Carry permit effective 1/1/2020 are the same as for the Concealed Handgun Carry Permit above, except for the following points:
The fee to get the handgun carry permit will be $100.
You may carry open or concealed.
You may carry any handgun that you legally own.
Tennessee Concealed Carry Restrictions
Click here for a list of places that you cannot carry a gun, even with a permit. Gun laws and restrictions often change, so please check the laws where you will be carrying you handgun before you go.
There are Federal restrictions as well as state restrictions. For example, here are some of the places you cannot carry a gun under federal law (this is not a complete list):
Airport Secure Areas
Postal Service Property (Post Offices)
Federal Buildings
Military Bases
Veterans Affairs Property
Within 1,000 ft of any Public, Private or Parochial School K-12
Tennessee Concealed Carry Permit Conclusion
The decision to get a concealed handgun carry permit to carry a deadly weapon is a serious undertaking. As you can see from this short article, there are many laws, rules and regulations that you must be aware of to carry a gun within the law at all times. The more you know, the better off you will be.