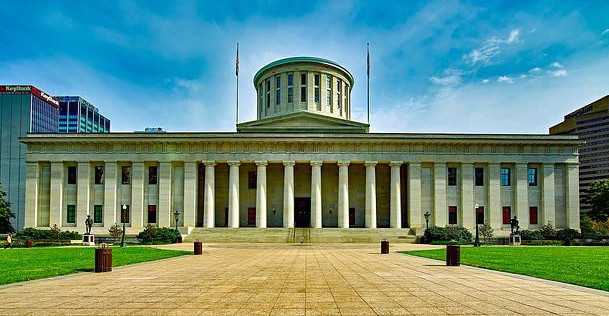 This article will provide an overview of the state of Ohio's New Constitutional Carry law. Open Carry and Concealed Carry gun laws in OH will also be discussed. Ohio is a very gun friendly state that has made it relatively easy for law abiding citizens to protect themselves by carrying a firearm.
Disclaimer: This article is NOT LEGAL ADVICE and is for Informational Purposes Only. Gun Laws can be tricky and unclear at times and changes are made often. We take no responsibility for the use or misuse of any information contained in this article. You are responsible for knowing the gun laws if you are going to carry a gun. Consult a Lawyer with any questions. See Footnote*
Ohio Constitutional (Permitless) Carry
Ohio Constitutional Carry became legal in the state on June 12, 2022. This means that Ohio Residents 21 years old or older that can legally possess a handgun (not prohibited under Federal Law) can carry a handgun openly or concealed without a permit.
This practice is referred to as "Constitutional Carry" or "Permitless Carry".
In the Ohio Concealed Carry Guide, those that carry without an Ohio Concealed Handgun License (CHL) are referred to as "Permitless Carriers".
Ohio Open Carry Laws
Open Carry is legal in Ohio. On June 12, 2022, Constitutional Carry became legal for any Ohio Resident 21 years of age or older. Open carry is permitted in Ohio if you are 18 or older and can legally possess a handgun. Open Carry is legal in many other states as well. See States with Open Carry Laws.
Ohio Concealed Carry Laws
Anyone over the age of 21 that can legally possess a handgun can Concealed Carry in the State of Ohio. Ohioans do not need a Concealed Carry Permit to carry concealed in Ohio. However, those that do get a permit have more or less the same restrictions on where they can carry a concealed handgun. One important difference:
Those with an Ohio Concealed carry permit can carry in a vehicle in a School Safety Zone. If you do not have a permit, this would be a Felony.
---
Gun permit related statistics in Ohio in 2022
There have been 784,000 permits issued in Ohio.
Ohio state population is 11.7 million.
Percentage of the population of Ohio with a permit is about 6.7%.
States that currently honor the Ohio carry permit: 38.
Ohio currently honors 49 other states permits.
Concealed carry permits in Ohio are good for 5 years.
Ohio is a "shall issue" state. (Shall- issue means that if you apply for a permit they will issue you one unless there is a legal reason not to. Such as if you are a convicted felon.)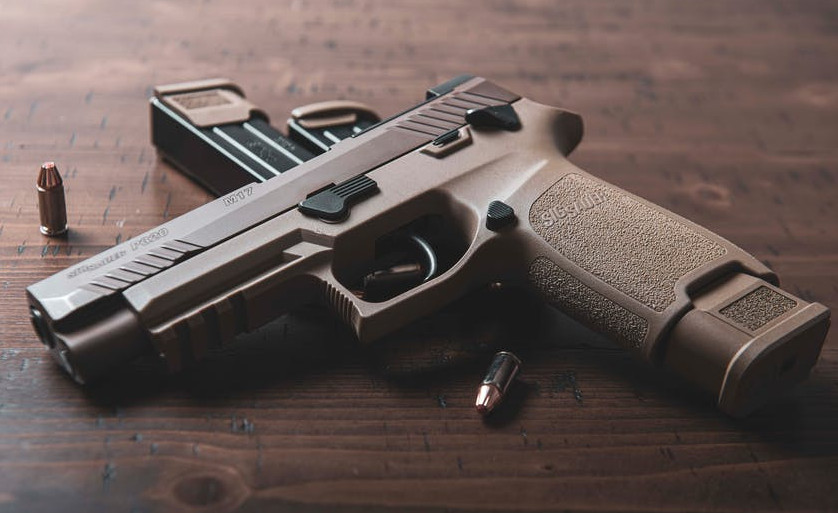 Minimum age to get a Concealed Handgun License (CHL) in Ohio
You must be at least 21 years old to get a Concealed Carry Permit (CHL) in the State of Ohio.
How to get a CHL in Ohio
The Ohio Gun Permit is called an CHL, which stands for Concealed Handgun License. It may be referred to as an CHL, permit, license to carry or concealed carry permit. It all means the same thing for the purposes of this article.
The Ohio CHL requires 8 hours of training and 2 hours on the range learning to shoot safely. Ohio strongly encourages those considering Concealed Carry to get the CHL and training.
Here is a link to the Ohio Concealed Carry Manual that explains how to get your CHL: Ohio's Concealed Carry Laws and License Application.
Here is an excerpt from page 11 of the manual:
"The minimum fee for a background check and license is $67. You must provide evidence of your competency certification as described above and certify that you have read this publication. Competency certification is valid for three years from the date of issuance. Applicants also must submit their fingerprints, which are necessary for the background check."
Also, there are special consideration for members of the Armed Forces. See page 12 of the guide mentioned above.
Ohio Reciprocity with other States
Ohio allows Constitutional Carry for any Ohio Resident 21 years of age and older who can legally possess a firearm. Anyone visiting from any other state must have a valid concealed Carry License to carry in Ohio.
This also means that all Concealed Carry Permits from all other states are honored in Ohio. See Ohio Concealed Carry Reciprocity.
Who CANNOT Obtain a Concealed Carry Permit in Ohio?
Here are a few examples of reasons people will not be able to get a CHL in Ohio. This is not a complete list and has been abbreviated but if you have doubts, you probably can't get one and need to find out before you do. For the complete text, see pages 10-12 in the Ohio Concealed Carry Laws and License Application.
Here is a short abbreviated list to give you an idea:
If you do not live in Ohio, you must be employed in Ohio.
You must not have had a suspended concealed handgun license from any state.
You cannot be addicted to, or an unlawful user of, any controlled substance that is defined in 21 U.S.C. 802.
If you are a nonimmigrant who is legally in the U.S., you must have been lawfully admitted to the United States without a nonimmigrant visa or lawfully admitted under a nonimmigrant visa (See Immigration and Nationality Act, 8 U.S.C. 1101(a)(26) ) and also be under one of the exceptions listed in 18 U.S.C. 922(y)(2).
You must not have a dishonorable discharge from the U.S. Armed Forces.
You must not have renounced your U.S. citizenship.
You must not have been convicted of or pleaded guilty to a domestic violence charge in any state.
---
Ohio Carry Location Restrictions FAQs
Are there places I cannot carry a firearm, even if I have a Concealed Carry Permit in Ohio?
Under Ohio law, concealed handguns are prohibited in these locations (This is not a complete list):
A Police station
A Sheriff's office
Highway Patrol posts
Any Premises controlled by the BCI (Bureau of Criminal Investigation)
Detention facilities and Correctional institutions
Restricted Areas of Airport terminals
Facilities that care for those with mental illness
Any Courthouse including any building where a courtroom is located
Colleges and Universities, unless handguns are specifically permitted
Churches or other Places of worship, unless handguns are specifically permitted
Certain State and federal government facilities. Specific government entities may allow you to carry by statute, ordinance, or policy. check with the specific government entity before carrying into the building.
School safety zones (defined as a school, school premises, building, activity or bus. Ohio CHL holders may have a handgun concealed in a vehicle in a School Safety Zone so long as it stays in the LOCKED vehicle.

You should be attentive for signs warning of restricted areas especially when carrying firearms into public places.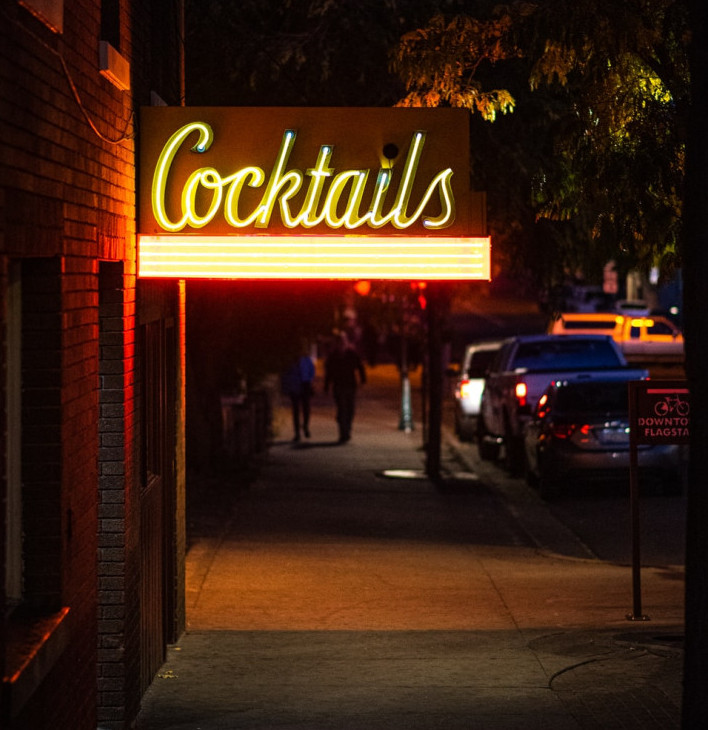 Can I Carry in Restaurants or Bars in Ohio?
Yes. The State of Ohio does not have a law prohibiting the carry of a handgun into a restaurant or bar. This is true as long as you have not been consuming alcohol and you do not drink alcohol while on the premises of the bar or restaurant. Also, there must not be a posted sign that firearms are prohibited.
Can I carry concealed in a vehicle in Ohio?
Yes, but you cannot enter a School Safety Zone unless you have an Ohio CHL.
Can I Carry in State Parks, National Parks, Forests and Wildlife Management Areas of Ohio?
Yes, but you must have an Ohio Concealed Carry Permit. Also, even with a permit you cannot carry in any buildings.
---
FAQ Ohio Laws Regarding the Sale or Transfer of Firearms
Here are some common questions dealing with the purchase of a gun in Ohio.
Is a permit required to purchase firearms in Ohio?
No permit is needed to purchase a handgun in Ohio. Having an Ohio CHL does exempt you from a background check.
There is no waiting period after buying a handgun before taking possession.
Do Private-party sales and transfers require a background check in Ohio?
Sales and transfers of handguns between private parties in Ohio are not required to have background checks, but all rules as to who can legally possess a handgun still apply.
Do I need to Register my handguns in Ohio?
No. Ohio does not require handgun registration.
Does Ohio have magazine limits for handguns?
No. Ohio does not restrict magazine capacity for handguns.
Does Ohio restrict certain types of ammunition?
No. Ohio has no restrictions on ammunition.
---
FAQ About Firearms Laws in Ohio
Here are a few frequently asked questions regarding gun laws in Ohio. Please read these if you are going to be legally carrying a gun and want to do it right!
Is There a Duty to Retreat in Ohio?
No. Ohio is a "Stand Your Ground" State and Also a "Castle Doctrine" State. You do not need to retreat from a deadly threat before you resort to using deadly force to defend yourself or your family. This is assuming deadly force is justified.
Is there a 'Red Flag" law in Ohio?
Are "No Guns" signs enforced by law in Ohio?
Yes. You must obey any signs prohibiting the carry of a handgun on the premises in Ohio.
Is there a Duty to inform law enforcement that I am carrying a gun in Ohio?
No. In Ohio, you are not required UNLESS ASKED to promptly inform a law enforcement officer that you are carrying a firearm if you are stopped for a traffic violation, or are questioned by police on another matter.
However, if you are asked by law enforcement if you are carrying concealed, you MUST answer truthfully.
If and when you do inform law enforcement, simply tell the officer you are legally carrying a concealed handgun. Never touch or reach for the gun, just hand the officer your permit (if applicable) along with your drivers license or ID and wait for his or her instructions. Always keep your hands in plain sight and make no sudden or furtive movements.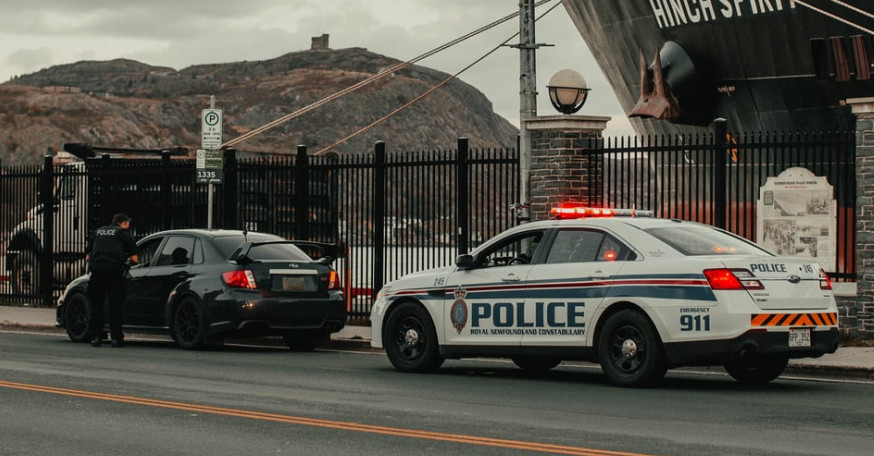 ---
A Word of Advice and Additional questions
I will just leave you with a word of advice. Always use common sense when carrying a handgun in Ohio or any other location, concealed or otherwise.
You must avoid confrontation at all times and never allow yourself to get into an argument of any kind with anybody. If you are carrying, you are essentially bringing a deadly weapon into every interaction you have in your daily life.
If someone cuts you off in traffic, LET IT GO.
If someone cuts in line in front of you, LET IT GO.
If someone starts trouble, LEAVE or CALL 911.
You must never instigate a problem or escalate an issue. If you get into an argument on the street and it ends with you drawing your weapon, you had better be the picture of innocence if you want to claim self defense.
If you have other questions, please leave them in the comments below and I will do my best to answer them.
*Footnote
Please keep in mind that these Ohio gun laws can change at any time and it is your responsibility as the gun owner to know the laws in the states, counties, buildings and properties where you will be carrying your firearm.
Do not base your decision to carry your firearm in Ohio or any other location solely on this article. I make no guarantee that this information is accurate at the time you read it, although I will endeavor to keep it up to date and accurate. I am not a lawyer. I am simply providing this information that I have gathered from various trustworthy sources in one place for your convenience.
Sources: