Great Gun Gifts for Dad and Gifts for Gun Lovers
If you are looking for great gun related Fathers Day gifts for Dad or other gun lovers in your life, then you have come to the right place!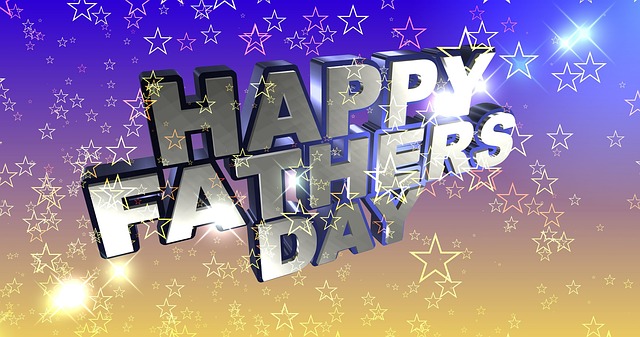 I have scoured the Internet and come up with 10 fantastic gifts for the gun loving friend or family member that are sure to be a hit! How do I know? Because I am a father and I'd love to get gun and gear related gifts at my birthday, Father's Day and Christmas! I happen to own most of these items myself and highly recommend them. If you have questions, please leave a comment at the bottom and I will reply!
My family is always asking me for ideas for these occasions and I am more than happy to oblige! Most of these gifts can be purchased online through Amazon to make it easy for you, and none of these Christmas gift ideas require any kind of license or permit or anything of that sort.
I will tell you right now that one of the best gifts you can give a shooting enthusiast or gun lover is ammunition so he/she can go to the range and use his/her beloved guns. However, buying ammo becomes an issue in many of the states where purchasing ammunition is difficult or regulated. Also, if you are not familiar with their guns, you will not know what type of ammo to buy for them.
This is why I have come up with some excellent Christmas gun gifts that do not require any special permission from our wonderful government. I tried to focus on gun stuff that most guys and gals will not already have, or if they do have one already, they could always use another!
I have also tried to provide gifts in many price ranges so that you can find the perfect present for your husband, father, brother, son or friend.
All of these items are high quality, not cheap stuff that make terrible gifts. If you have questions, please leave a comment below and I will answer it usually within 24 hours.
Useful Gun Gifts
Gun Oil
First on the list is one of the best gun cleaning oils I have ever run across. And since every man that owns a gun will need to clean it sooner or later, this is a perfect gift. If you fear that Dad has gun oil already, this is much better than what he has. It is non-toxic, non-scented, non-staining and every purchase supports Veterans!
First Aid Kit
One very important item that a lot of shooters and outdoorsmen forget about is a good first aid kit. (FAK) Let's face it, shooting can be dangerous. A standard First Aid Kit is NOT going to help with a traumatic injury, you need may need a tourniquet, and other items designed to stop severe bleeding. Not just the risk of a stray bullet, but simply being outdoors doing this kind of activity can easily result and bumps bruises and cuts. If your Dad does not have a good first aid kit, now is the time to get him one. These have excellent reviews!
Chronograph
Here is a fantastic gift for the gun dad who is a little on the nerdy side and loves specifications and numbers. How fast are my bullets going? This is especially valuable for someone who loads their own ammunition. They love to know how fast their bullets are going so they can tinker around and try to make them faster. This chronometer will allow them to enjoy their shooting even more!
Targets
Just like ammunition, your Dad can never have too many targets. These are things that he uses each and every time he shoots so he will be thrilled to have a good supply of high-quality targets. These targets are especially nice because you can see exactly where you hit them even at a good distance away. Each hole the bullets make is automatically highlighted by a color which is easy to spot.
Electronic Hearing Protection
This next item is a fantastic upgrade to your Dad's old hearing protection. If he just uses those little foam inserts that you stick in your ears or those big ugly muffs that cover your ears, this will be a refreshing upgrade. Electronic hearing protection not only protects your ears from loud noises such as gunshots but at the same time allows you to hear very well as they amplify sound from the outside but shuts it off instantaneously when a sudden loud noise is heard. This particular model is the one I have used for years and have given as gifts myself over the years. It is one of the most popular and have excellent reviews.
Gun Multi-Tool
When shooting out on the range it is not uncommon to have to tighten a screw or make an adjustment and this compact tool is just the item your shooter should have in their range bag. It is a multi tool that has a lot of the common total sizes used in most gun applications. I own one of these and have used it several times while out on the range to tighten the grip panel on my 1911 as well as tighten the screws that hold my scope in place on my rifle.
Boresnake
Here is an inexpensive clever device that makes gun cleaning a lot quicker. The boresnake is used to clean the inside of the barrel on any caliber of gun. you can see it used in my article How to clean a Kimber 1911. You do need to know what caliber the gun is that you are buying it for so if you order this one you might want to find out if your gift recipient shoots a .45 or .38 or a 9 mm etc.
Quick Access Gun Vault
This is an awesome gift for anyone that owns a gun for home defense, or has small children present in the home. This gun vault will keep the gun secure until you need it. Access is extremely quick, using a combination of finger presses to open the vault. I own 3 of these, one in my home office and one in each bedroom. for the ultimate in quick access, choose the Biometric gun vault, using just your fingerprint to pop it open!
Knife Sharpener
This is a great all-around gift for any dad who carries a knife and uses it on a regular basis. Nothing is worse than a dull knife and this inexpensive little gift is a great tool to have to keep that knife nice and sharp.
Flashlight
A small, powerful pocket flashlight is a must for active, busy Dads! How many times will he be dropping off and picking up the kids at night in an unfamiliar location? Having a flashlight handy is priceless to look for dropped items, avoid puddles alert other drivers, etc. I never leave the house without my Streamlight!
Gun belt
Every gun guy wants a quality gun belt. This belt from 5.11 tactical is not only awesome looking, but strong and designed to carry holsters and other gear. for years of daily use.
Range bag
If your Dad goes to the range to shoot, he needs a durable range bag with lots of pockets for all his gear! This top of the line bag from Maxpedition has all the features he will need and love! I received this very bag for Christmas 2 years ago and it goes with me to the range all the time!
Ammo can
Make sure Dad has a secure, dry place to keep his extra ammo!I have 6 of these in my garage, each holding ammo for a different caliber gun. It is waterproof and is suitable for ammunition, gear, tools, or even guns.
Gun Cleaning Mat
this next gift is a soft bench pad so your loved one can clean his or her valuable guns without scratching the finish.
This is the Cadillac of gun cleaning pads! It has a built in area to store small parts such as screws and is chemical resistant.
Also, let me recommend a great website that my wife uses every year to buy Father's Day and Christmas gifts for me! It is 5.11 Tactical, and they have an awesome closeout section with items that are last years style and they want to move them at a discount. Every year I receive great hats, pants T-shirts and other stuff that my awesome wife buys for me from this closeout section at 5.11!
Shop our Closeouts! SAVE BIG on selected 5.11 Tactical styles and colors while supplies last.
Fun and Novelty Gun Gifts
Here is a great T-shirt that I received as a gift from my wife.
This is one of the most unique mugs I have ever seen. Great gag gift for your gun-loving Dad!
This mug is for the Dad that has a LOT OF GUNS! I agree wholeheartedly with the sentiment!
I hope you have enjoyed looking at the various Gun Gifts for Dad! If you have any additional recommended gifts for Fathers Day for the gun lover, please leave them in the comments below!